Writing a perfect essay isn't a talent you're born with – it's a skill that takes time and dedication to develop.No matter your education level, there are always some viable measures you can implement to improve your essay writing skills. Are you looking forward to becoming a better writer?Well, this article explains just that.
What Makes a Good Essay?
When writing an essay, you want to ensure it's clear and well-written, with original thoughts and unique ideas. Your essay must be concise and have a clear purpose. An excellent essay is free of grammatical errors and typos. The flow should be smooth from one idea to the next, while each paragraph builds on the previous one. A good essay engages the reader and holds their attention.You will need the following tips to develop your essay writing abilities.
Understand What You Are Going to Write About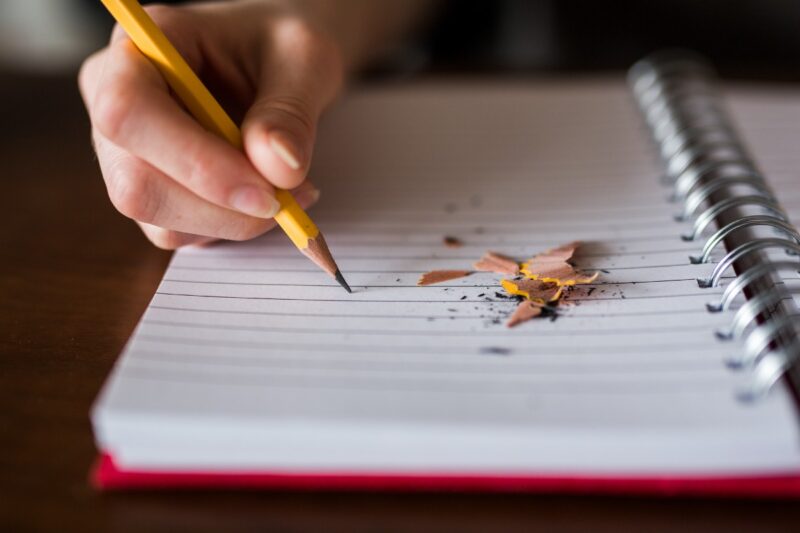 One of the critical things you can do to improve your essay writing skills is to ensure that you understand what you are writing about before you begin. This means that you need to make earlier plans to research your topic to gain a deeper understanding of it before you can startwriting. If you don't understand your topic, writing a good essay on it won't be easy.
Have a Robust Understanding of Grammar, Punctuation, and Style
It is vital to understandgrammar, punctuation, and style if you want to improve your essay writing skills. These are the three main pillars of good writing; if you can master them, you will be well on your way to becoming a great writer.
One of the best ways to learn grammar, punctuation, and style is to read as much as possible. It is highly advisable to be attentive to how other writers apply these elements in their work and try to imitate the same style in writing. You can also locate and read excellent books on these topics that will educate you on everything you need to know about essay writing.
Avoid Repetitions at All Costs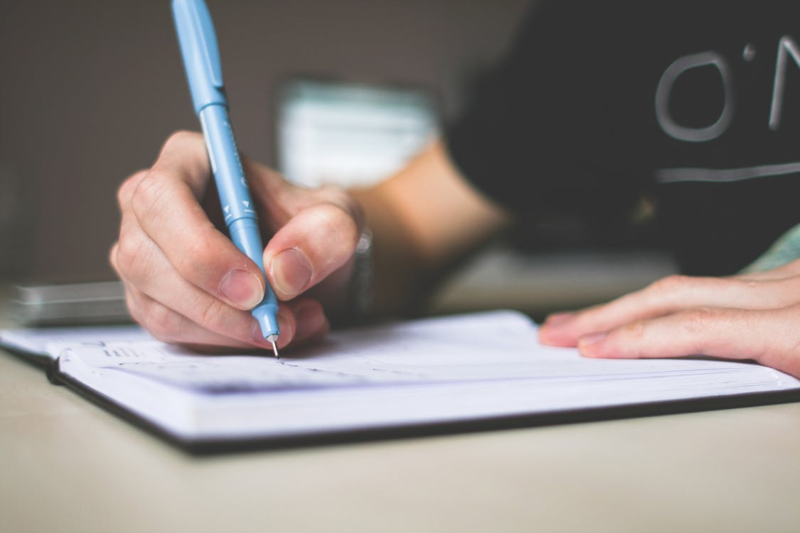 If you find yourself repeating the exact words or phrases repeatedly in your essay, it's time to revise. Repetition can bore your reader and make your writing seem choppy. To avoid duplication, vary your word choice and sentence structure. Always utilize synonyms and rearrange your sentences accordingly to keep your writing fresh and exciting.
Utilize Active Voice
Active voice is when the subject of a sentence executes an act. For example, "I threw the ball." In this sentence, "I" is the subject, and "threw" is the action. Using an active voice will help keep your writing exciting and engaging.
When you use an active voice, your writing has more energy and life. It sounds more direct and personal, which can help the reader connect to what you're saying. Passive voice often makes writing sound dull and lifeless. So next time you sit down to write an essay, remember to use active voice!
Always Use the Right Vocabulary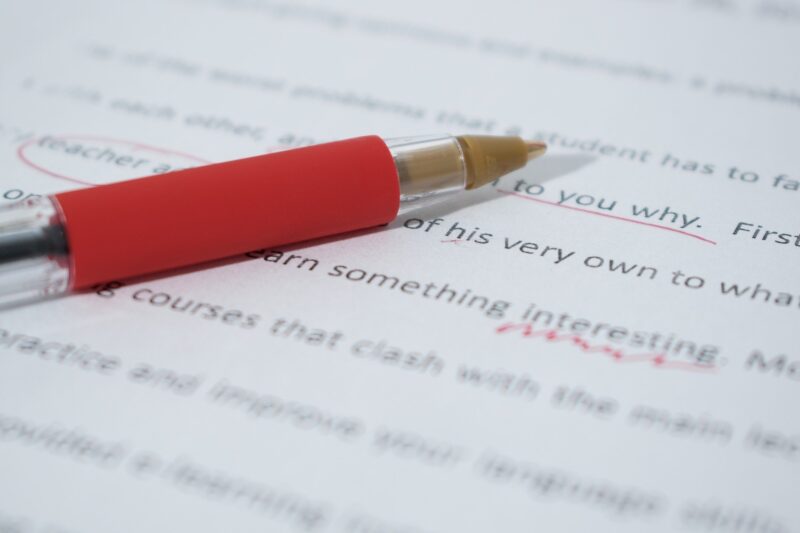 One of the most vital skills to develop as an essay writer is using a vocabulary that accurately communicates your views. This means you must utilize suitable and accurate words to pass acrossyour point. It also means understanding the actual meaning of the words you are using.
If you aren't sure of the meaning of a word, look it up in a dictionary before using it in your essay. This will help you avoid misunderstandings and ensure that your readers interpret your writing correctly.
Using precise, accurate language in your essays will allow you to communicate your ideas more effectively and impress your readers with your command of language.
Learn to Understand the Argument
To write a good essay, you must understand the argument and critically analyze the evidence. You need to be able to read and understand what you are analyzing. If you need more help with understanding an argument, you can consult an expert homeworkmarket from one of the highly rated websites!
Write Like It Is Your Job
It is vital to approach writing as a job to improve your essay writing skills. This means you should be willing to put in the time and effort required to produce quality work. It also means that you should view writing as a way to communicate your ideas and thoughts rather than simply as a means to an end.
Read Like It Is Your Job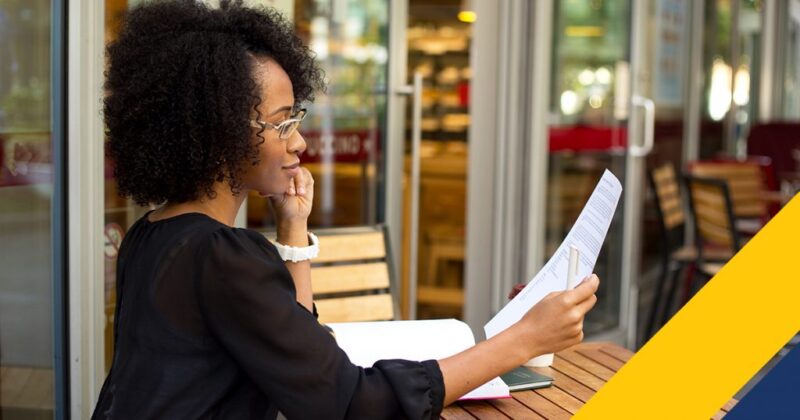 When you read, do so with a pen and paper in hand. This will allow you to annotate as you go along, which will help you to keep track of your thoughts on the text. As you read, think about what the author tries to achieve with their writing. What are they trying to communicate? What are the main points?
Make notes on anything that you find particularly interesting or valuable. Once you have finished reading, take some time to reflect on what you have read. What did you find most important? What are your thoughts on the text as a whole?
By reading with a purpose and actively engaging with the text, you will gain a deeper understanding of it, which will help you write better essays.
Find a Writing Partner
If you're serious about improving your essay writing skills, one of the best things you can do is find a writing partner. A writing partner can provide helpful feedback and proofreading services and help keep you accountable for your writing goals.
Start on the right foot by setting some ground rules with your new writing partner. Decide how often you'll exchange essays, what kind of feedback you're looking for, and how much time you are willing to dedicate to the partnership.
Come Up With a Solid Thesis Statement
A thesis statement is essential for any essay, whether it be persuasive, narrative, or expository.Your essay can be unfocused if you do not develop your thesis statement correctly. It's crucial to craft a solid and clear argument to keep your writing on track.
Keep in mind that your thesis statement should be arguable; that is, it should be able to be disputed or disagreed with. Otherwise, there would be no point in writing an essay on the topic!
Write An Interesting Opening Paragraph
A well-written essay requires an exciting opening paragraph that hooks the reader's attention. If you fail in this area, keeping the reader's attention engaged will be challenging, and the persuasion attempts will fail before the actual essay even begins.
Always Remember To Proofread and Edit Your Essay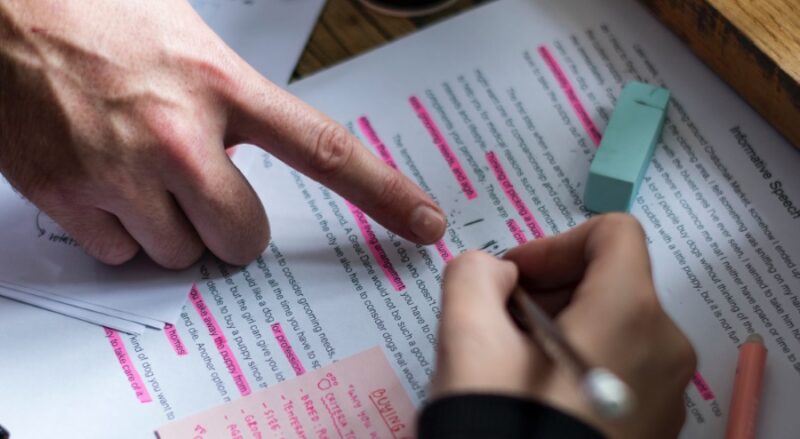 It is crucial to proofread and edit your essay before you submit it. Below are some helpful guides for proofreading your work:
Loud reading of your essay could help you figure out awkward phrasing or errors.
Letting a different person read your essay is recommended to catch the mistakes you missed.
Use a spelling and grammar checker. This can be helpful, but don't rely on it entirely.
Take your time. Don't try to rush through the editing process.
Indeed, everyone desires to write a perfect essay. However, only those that practice excellent writing habits can achieve this goal. With dedication and continuous practice, anyone can improve their writing skills. Therefore, closely observing these guides can assist you in crafting an error-free essay. You can learn more techniques of excellent essay writing from highly rated websites!